Massive food processing methods reduced the quality of food. We also often lack time to prepare valuable meals. We use ready-made meals, which are not always of good quality. In addition, the addition of chemical substances to food is unfortunately not indifferent to the body. The digestive problem largely affects people who eat processed and low-nutrition foods. Often the cause may be in improper food preparation. Today we will discuss the effects of CBD on digestive problems. If you are struggling with this problem, check out how our CBD products can help you.
How do digestive problems arise?
We talk about a digestive problem when the digestive system cannot cope with the process of converting food into the necessary energy. This can result in pain in the digestive system after eating. There may also be problems with your appetite. In this case, the use of CBD products in the form of flavored CBD Tranquil Raspberry oil 450mg (3%)  or CBD Sunny Orange oil 450 mg will work well.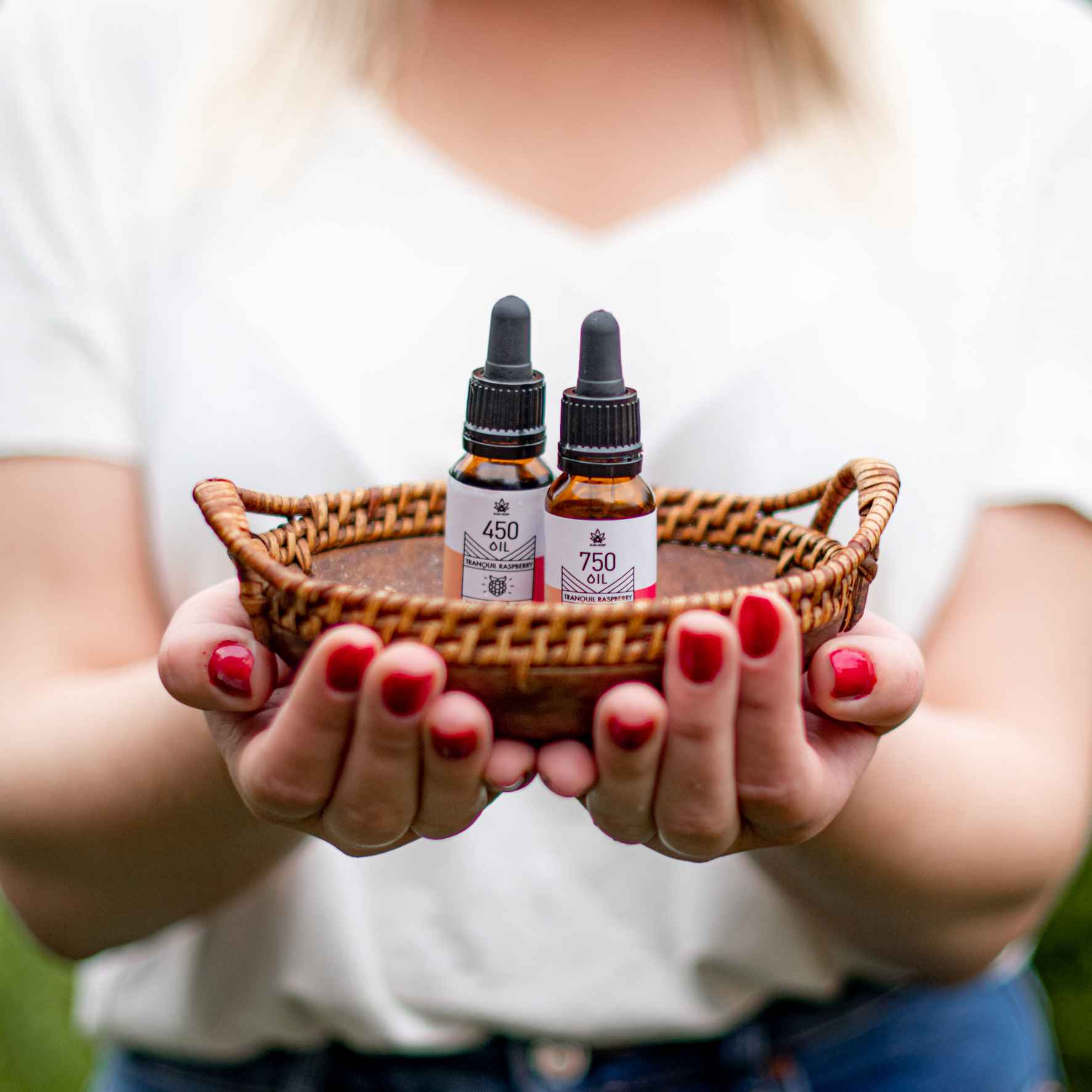 The most common digestive problems:
stomach pain,
heartburn
irritable bowel syndrome,
indigestion,
reflux.
Recommendations in the event of digestive problems concern diet changes, giving up salt and stimulants. It is also often recommended to drink an infusion of mint or other herbs that have antispasmodic properties. CBD as a natural plant compound can prove to be just as helpful.
What we know about CBD's effects on digestive problems.
There is an article on immunity in our blog. In it, we touched upon the CBD compound in terms of gut health. As we know, the intestines play an important role in digesting food. This is where most of our immunity resides. CBD has a positive effect on the maintenance of the appropriate bacterial flora in the intestines. Additionally, with CBD, the intestines can properly respond to inflammation. This may be applicable in ailments related to digestive problems. For example, in irritable bowel syndrome or diarrhea. One study suggests an effect of the CBD compound on intestinal peristalsis. CBD influences the relaxing properties of the intestinal walls. This allows the digestive system to do its job properly.
The effect of CBD on stomach discomfort.
In addition to the gut, CBD has been shown to positively affect the stomach. An example is an animal trial. CBD has been shown to be associated with its effects on the CB1 receptor. It turned out that by stimulating the action of the receptor, it reduced inflammation in the stomach. In addition, the amount of gastric acid secretion was reduced. By the way, there was a regurgitation of gastric contents towards the esophagus. This fact proves that the effects of CBD may be applicable to acid reflux. This was also due to the activation of the CB1 receptor.
Finally, it is worth emphasizing the role of stress in digestive problems. For sure each of us has experienced that in a stressful situation our stomach does not work as it normally does. Even short-term stress can disrupt digestion. It causes the food to remain in the stomach longer. Therefore, nausea and diarrhea are common problems in stressful situations. In order to minimize these problems, we recommend the unique CBD Oil 750 mg – 15ml RAW (Exclusive). It is a raw hemp extract. In addition to CBD oils, it contains other cannabinoids found in cannabis.
We also recommend that you take care of your health and check what other benefits can be derived from using CBD products.
sources:
https://www.projectcbd.org/medicine/cannabis-gastrointestinal-disorders